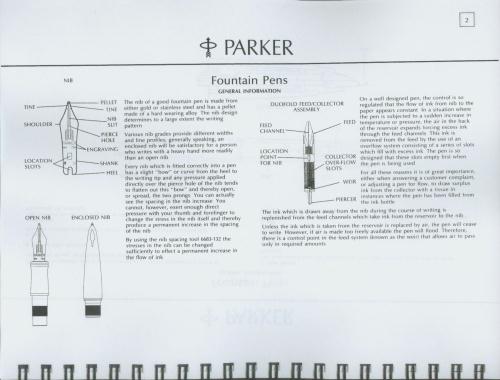 Parker service manual covering all writing modes: fountain pen, ballpoint pen, rollerball or fiber tip, and mechanical pencil. Here is the table of contents showing all the different Parker pen models covered.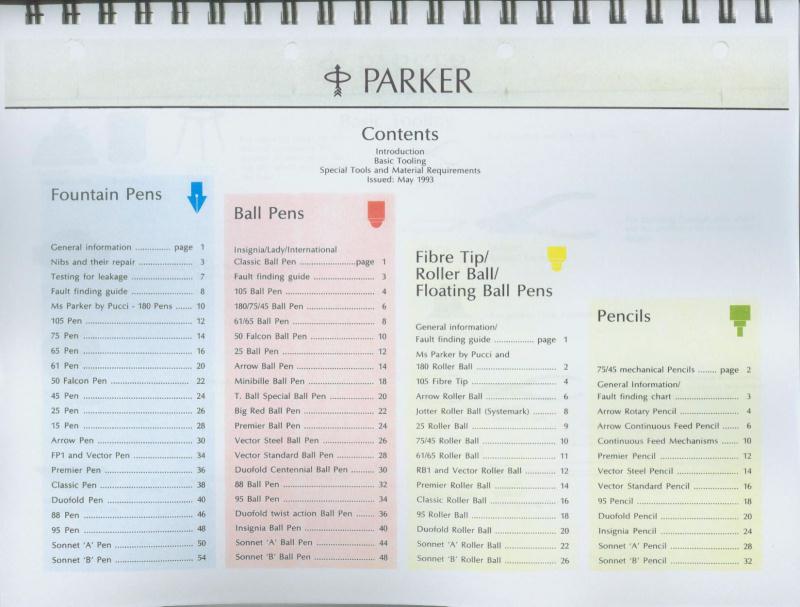 This manual was duplicated from the original in its Parker loose-leaf binder. It is wire-O bound so that it can lay flat when opened. This is the expanded version from the 1981 manual and now contains over 150 pages covering the Parker Duofold, 88, 95. This manual contains disassembly and re-assembly instructions, tips for diagnosing problems and making repairs.
Note that the Parker 51 is no longer covered in this manual. You'll want the 1981 manual instead.
This is a must-have book for the library of any Parker pen collector.
Visitors since October 24, 2004


Free counters provided by Andale.