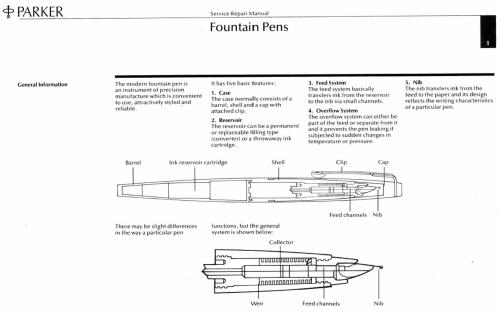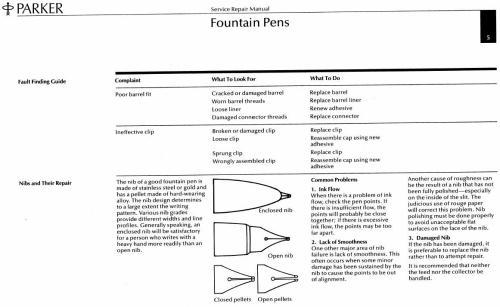 Parker service manual covering all writing modes: fountain pen, ballpoint pen, rollerball or fiber tip, and mechanical pencil. Here is the table of contents showing all the different Parker pen models covered.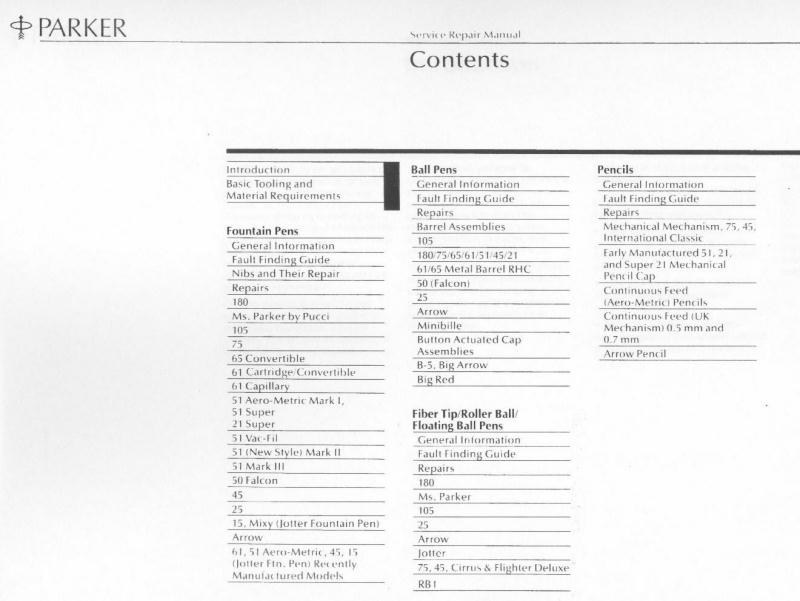 This manual was duplicated from the original in its Parker loose-leaf binder. It contains over 100 pages with several fold-outs. There are disassembly and re-assembly instructions, and tips for diagnosing problems and making repairs.
I have seen the original sell at the Chicago 2002 auction. The hammer price on item #11 was $160, which after the 10% buyer's premium puts the manual at $176. Now you can get the information in your own copy for far less.
This is a must-have book for the library of any Parker pen collector.
Visitors since January 5, 2004


Free counters provided by Andale.