Description: 1996 Parker Duofold product brochure
Price: US $25 Price reduced to $20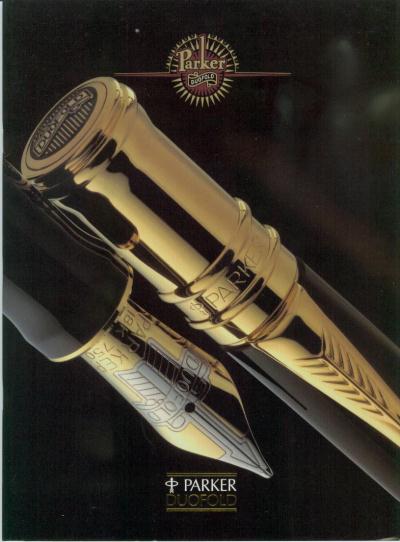 This is the Parker Duofold product brochure from 1995. Printed in England, it is a glossy 4-color piece approximately 8x11 inches in size that contains page after page detailing each color available for the modern Duofold.
Here are a few more pictures showing the contents of this brochure.
Condition is excellent without a single blemish. It even feels and smells freshly printed. :-)
A nice item for the Parker collector with a historian's streak.